From safety to sustainability, from environmental to social, we desire to be a model of valuing people and the communities and environments in which they live.
Our commitment to stewardship extends beyond our own resources to the communities in which we live and work, the lands we are entrusted to develop, and the environment that surrounds us. Burk and its owners have a rich history of environmental conservation, philanthropy, and community involvement.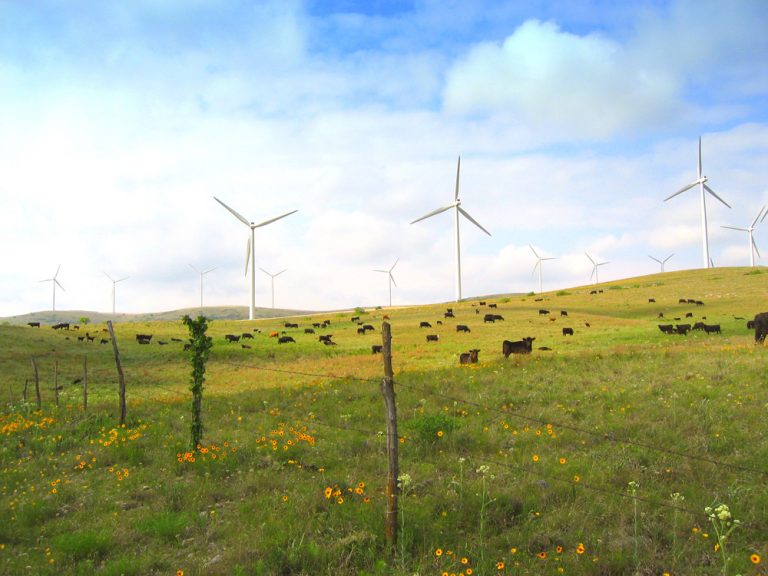 High Intensity, Low Frequency grazing is practiced to improve our native range and better recycle nutrients on our rangeland. Practically this means we use large herds of cattle concentrated in one pasture and moved according to degree of plant utilization. In growing season, depending on pasture size, this rotation be once a week. Cattle herds will not return to this pasture again that year, providing long periods of rest for plant growth and restoring root reserves.
Thoughtful Water Conservation
Stock Ponds and Natural Springs are fenced off for livestock. Water is gravity flowed or pumped with solar power to meet animal needs. This protects our valuable aquifers and our wildlife habitat.
Naturally Raised Livestock
Cattle are raised all naturally without antibiotics or growth implants. Any cattle requiring antibiotic are treated and removed from our program.
No-till farming is practiced on our annual wheat grazing program for livestock. This methodology protects our soil from erosion while saving on fuel and mechanical costs.